Preschool
Half Day Prek Supply List 2023-2024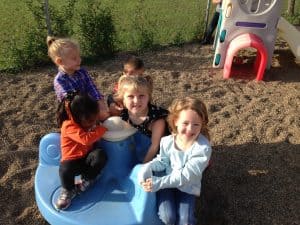 Welcome to Martin Luther Preschool, a ministry of the Bismarck-Mandan Lutheran School Association, Bismarck, North Dakota, and supported by our four area churches*.
The staff at Martin Luther Preschool work together to make each day, month, and year a special, positive learning experience for your child while they are in our care. We also enjoy having the wonderful opportunity to share the Savior with your child. In return, we ask that you work with us in making your child's time with Martin Luther Preschool the best it can be.
All preschool families are welcome to participate in worship services and Bible study groups that are offered through our churches. If you presently do not have a church home, we invite you to consider our congregations in Bismarck and Mandan. To find out more about the Lutheran Church-Missouri Synod, there are adult information classes led by our Pastors throughout the year.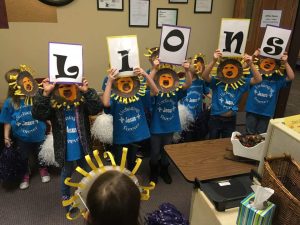 Our classes are led by North Dakota licensed teachers who continually challenge themselves through ongoing education and training. Our staff is not only experienced in Early Childhood Education and Development but each also holds First Aid and CPR/AED Certifications.
Each one of our locations has an atmosphere that is warm and welcoming. Classrooms are created to guide the children to learning and exploration while they attend our program.
Enrollment
Preschool and K-7 Enrollment
Apply Online: mytads.com/a/martinlutherbismarck (Set up code AIZCS-16B)
5-day half-day PK program (8:15-11:30) 4/5 year olds – $3,700/year
5-day full-day PK program (8:15-3:15) 4/5 year olds – $6,000
Registration Fee – $125 per child
Before school care 7:30-8:00 no cost
After school care 3:15-5:30     $3.50/hour

Increase for August 2023 to $4.00/hour
413 E Ave. D
Bismarck, ND
(701) 224-9070
The registration/supply fee is non-refundable except in the case that the child cannot attend due to illness or the family moving to another city.
Our classes are filled on a first-come, first-serve basis when the fee is received. Your child must be independently toilet-trained, wearing no Pull-Ups. 4/5's must be 4 years of age by July 31st.
Our maximum class size is 16 students.
Please contact our main school office at 701-224-9070 for registration and enrollment fees.
*Martin Luther Preschool is licensed by the State of North Dakota and is required to report any suspicion of child abuse or neglect. (North Dakota Century Code, chapter 50-25).
Conferences: Parent/Teacher Conferences will be held each Fall and Spring although teachers and/or parents may request conferences at any time throughout the school year.
Philosophy
Preschool Philosophy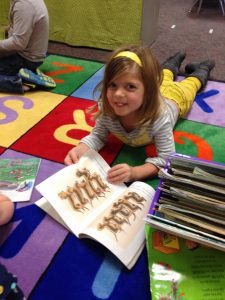 At Martin Luther Preschool we feel our mission is to "make disciples of all nations" (Mathew 20:19), that all "might have life, and have it abundantly" (John 10:10), and to "Train up a child" (Proverbs 22:6) as they trust in Jesus Christ as their personal Savior.
Our goal, then, is to provide experiences that will make your child feel secure, confident, and loved. We will help your child grow in wonder, awareness, and self-discovery, all within a Christian atmosphere.
Objectives
The role of Martin Luther Preschool is to satisfy the needs of children in these areas:
The need to trust:
God's will in all situations
His/her parents
His/her teachers
Others
The need to explore:
His/her senses
His/her vocabulary
His/her capabilities
His/her environment
His/her creative abilities
The need to love others:
Sharing
Taking turns
Respecting
In acknowledging these needs, Martin Luther Preschool will provide your child with an atmosphere of consistency and gentle discipline. Your child will develop an interest and joy in learning and a feeling of success, security, and responsibility.
End Result
Play is your child's work. Much of his/her sensory-motor play is preparation for later cognitive development. For example, in stacking blocks he learns about spatial relationships, balance, and gravity. In short, Martin Luther Preschool can open your child's awareness of God's world and stimulate his inquisitiveness. It can help him accept himself as he is, a special and unique child of God!
Daily Routine
We currently offer preschool opportunities for 4 and 5 year-olds for the 2020-2021 academic school year.
Preschool Daily Routine for the 1/2 day Monday- Friday Morning class at the Shepherd of the Valley location
8:15 am Class Begins
8:15 am – 9:00 am Free Choice/Play Time
9:00 am – 9:30 am
Large Group Time
*Jesus Time/Bible Story
*Songs, Rhymes, Videos
*Introduction to Unit/Concepts
9:35 am – 9:50 am Snack Time
9:55 am – 10:25 am
Table Activities
*Numbers
*Art Projects
*Alphabet
*Games
*Fine Motor Activities
10:25 am – 10:40 am Outdoor Play/Games
10:45 am – 11:15 am Story Time
11:15 am Dismissal
Daily Routine for the FULL DAY Monday-Friday classes at the Zion/MLS location
8:05 – 8:15 Sign-In/Bathroom
8:15 – 8:30 Free play and table time
8:30 – 9:00 Circle Time (large group activity) Songs, Rhymes, Calendar and daily concepts CHAPEL one Wednesday a month
9:00 – 9:30 Introduction to math concepts
9:30 – 10:00 Snack/Break time
10:00 – 10:20 Outside Time/If inclement weather there will be an activity inside
10:20 – 10:50 Literacy activities and concepts introduced
10:50 – 11:40 Clean-up, bathroom break, and lunch
11:40 – 12:15 Outside Time/If inclement weather there will be an activity inside
12:15 – 12:45 Bubble Time—Rest/quiet time
12:45 – 1:00 Jesus Time Bible story, Songs, and Zippy!
1:00 – 1:45 Movement and Music (T, TH) Art (M, W, F)
2:00 – 3:00 Social Studies or Science Concepts introduced and Free play
3:00 – 3:15 Clean-up and get ready to go home
Preschool Contact Info
Shepherd of the Valley Lutheran Church
801 E. Denver Ave.
Bismarck, ND 58504
Zion Lutheran Church
413 E. Ave. D
Bismarck, ND 58501
If you have any questions regarding the preschool program or tuition information, please call us at 701-224-9070 or email us at office@mlsclassical.org.